The Pacenti estate was established in 1970, with the purchase of the property north of Montalcino (Pelagrilli) by Siro, who then proceeded to plant some important vineyards, which are still there today, in the fresh, clay soils of the land overlooking Siena. In 1988, management passed into the hands of Giancarlo. This was the year of the harvest in which Rosso and Brunello di Montalcino Siro Pacenti were bottled for the first time.
At the beginning of the Nineties, the estate expanded to include land south of Montalcino (Piancornello).
Here, in soils rich in minerals, at the end of the Sixties Giancarlo's maternal grandfather had planted five hectares of vineyard which were to prove particularly important in determining the characteristics of Siro Pacenti wines. This is now where the Sangiovese rootings used in the estate's new plantations are reproduced.
The Nineties were also marked by the start of the partnership with the University of Bordeaux and the first experiments on phenolic maturity applied to Sangiovese (Yves Glories).
The new cellar was built between 2001 and 2004, combining technology and experience with respect for the grapes and the land.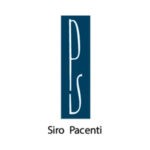 Owner

Giancarlo Pacenti

Founded

1970.

Winemaker

Giancarlo Pacenti

Annual Production

66.000 bottles

Vineyards

22 ha

Web site

www.siropacenti.it
Owner

Giancarlo Pacenti

Founded

1970.

Winemaker

Giancarlo Pacenti

Annual Production

66.000 bottles

Vineyards

22 ha

Web site
Montalcino, Tuscany
A romantic medieval Tuscan town, Montalcino is surrounded by hills and dense woods located about 80 km south of Florence. The soil, altitude and lush topography make Montalcino the ideal home for the Sangiovese grape and the celebrated wine of the area, Brunello di Montalcino.
Although geographically and culturally similar to Chianti, Montalcino has sandier soils and more limestone than those further north. In the northernmost reaches of the DOCG, soils are more calcareous and enjoy a cooler microclimate. Throughout the region, vineyards are planted at 300 to 500 meters elevation; due to the steep terraces here, much of the harvesting is done manually.
The first recordings of red wines from Montalcino date back to the early 14th Century. However, the all-Sangiovese Brunello di Montalcino style we know today did not emerge until the 1870s, just after the creation of a single Italian state.
Brunello, a diminutive of Bruno ("brown"), is the name that was given locally to what was believed to be an individual grape variety grown in Montalcino. In 1879 the Province of Siena's Amphelographic Commission determined, after a few years of controlled experiments, that Sangiovese and Brunello were the same grape variety.In Montalcino the name Brunello evolved into the designation of the wine produced with 100% Sangiovese.